I never seem to have time to make a costume until the very last minute and this year, I was in the exact same scenario. I helped out with my church's Fall Festival this year which started at 6PM. At 5:30PM, I was still at home trying to dry the paint on my costume with a blowdryer. hahahaha. Anyway, it all worked out and I got it done just in time! This is probably
the most low-budget costume ever
because it's just cardboard and paint. Enjoy =)
It's pretty obvious how to make these costumes but here are some simple instructions:
1) cut out the cardboard toast pieces
2) paint the cardboard a "bread colour" (white, cream, or tan)
3) drizzle paint in the middle and paint a giant splotch for the peanut butter or jelly
4) for the backs of the toast, I painted them white then dabbed on brown paint with a sponge
5) use a dark brown colour to paint the edges of your toast
6) cut thin strips of leftover cardboard to make straps
7) attach the straps to your pieces of toast using packaging tape or a glue gun
Now your peanut butter (and/or) jelly sandwich costume is done and you're ready to parade around in it awkwardly! (it's not the most mobile costume) hahaha.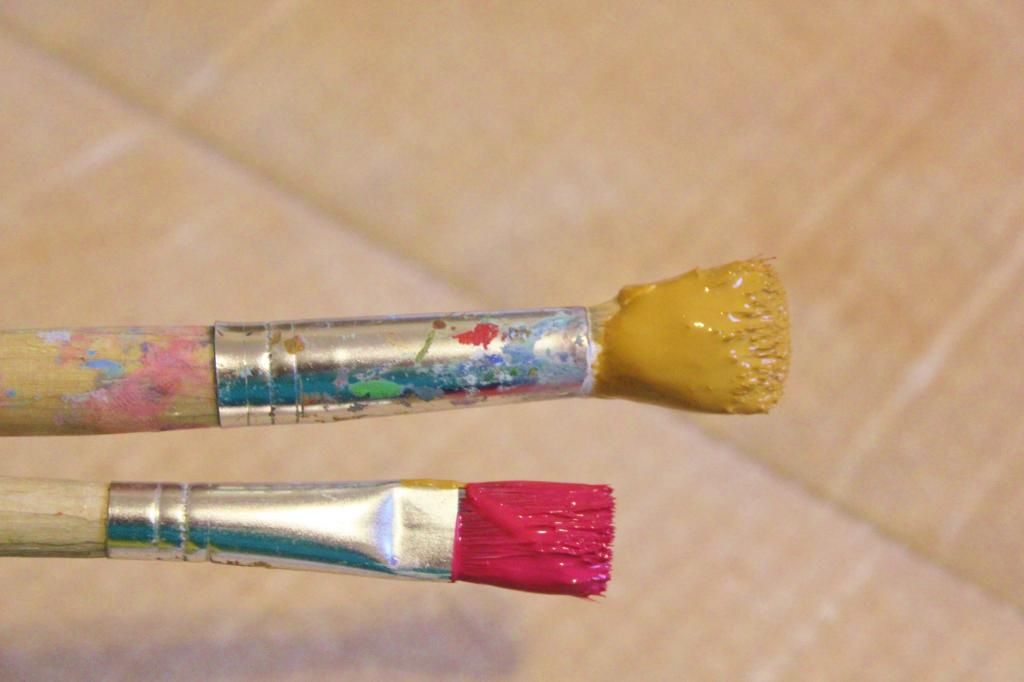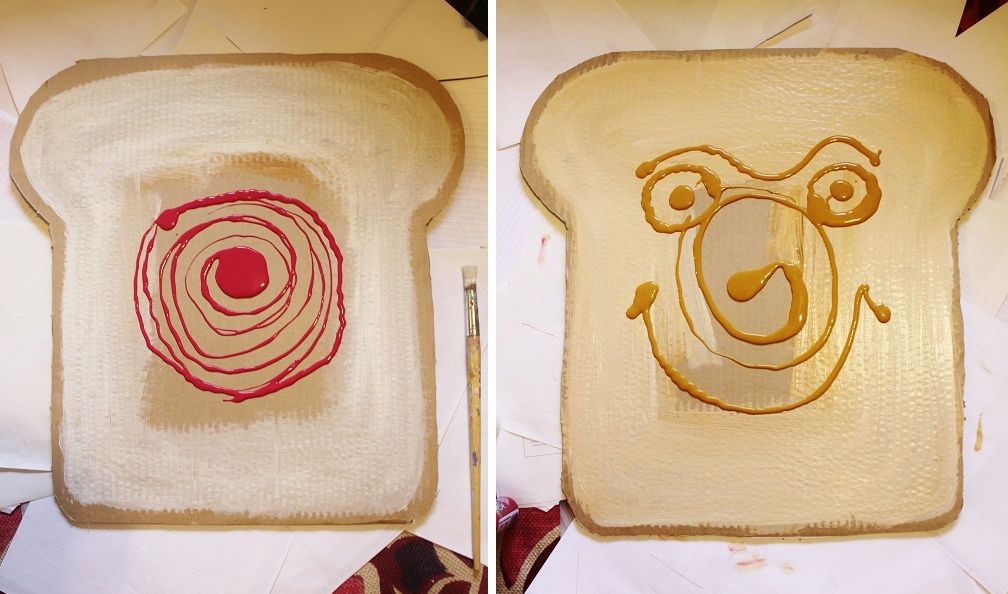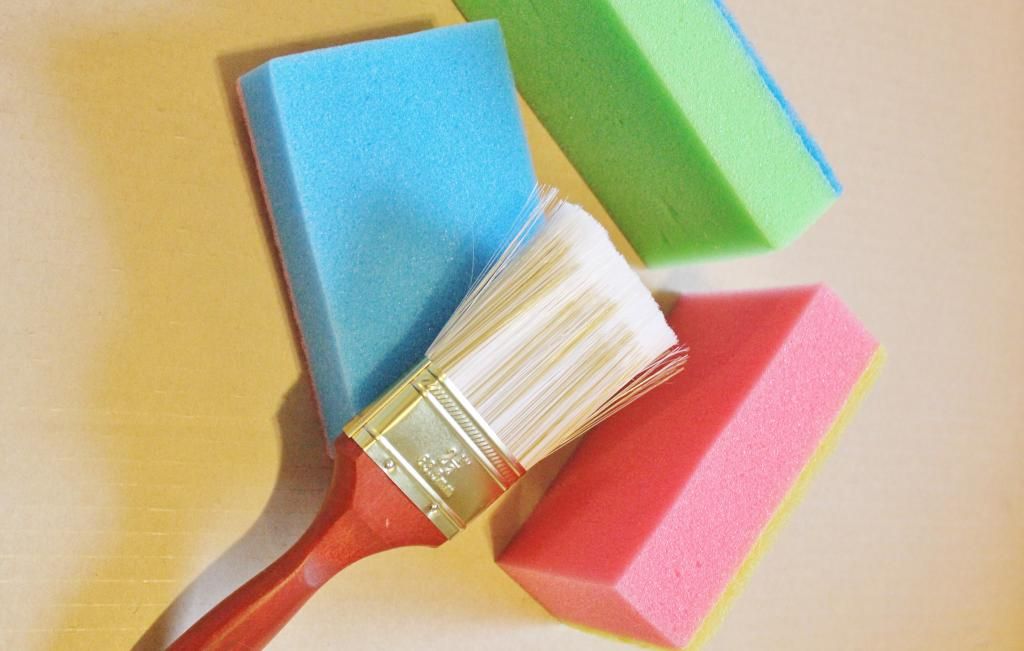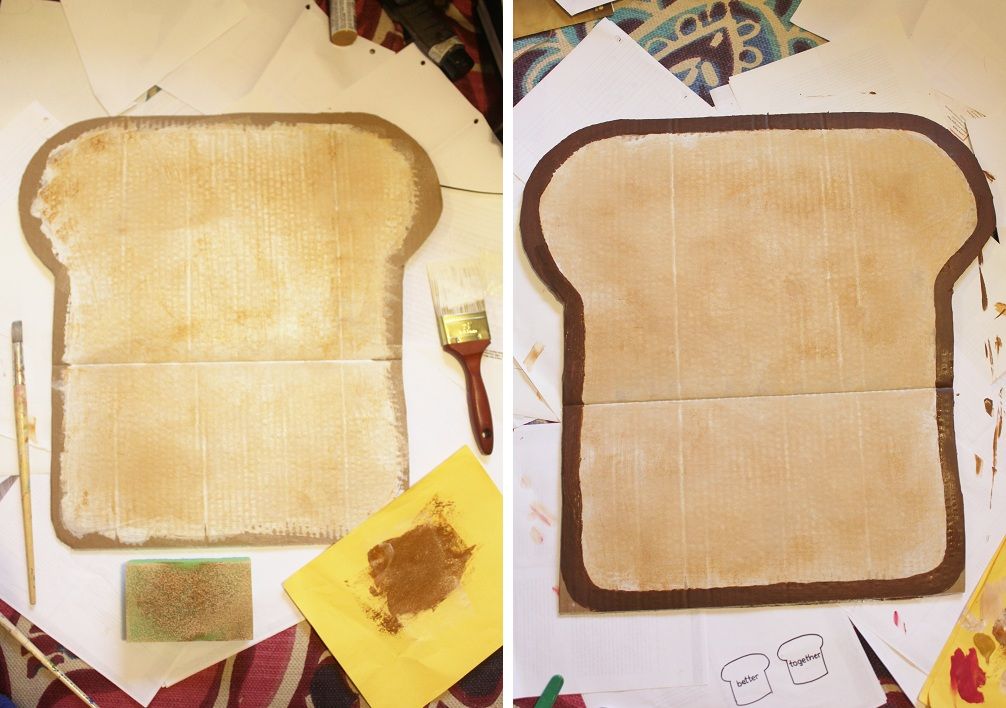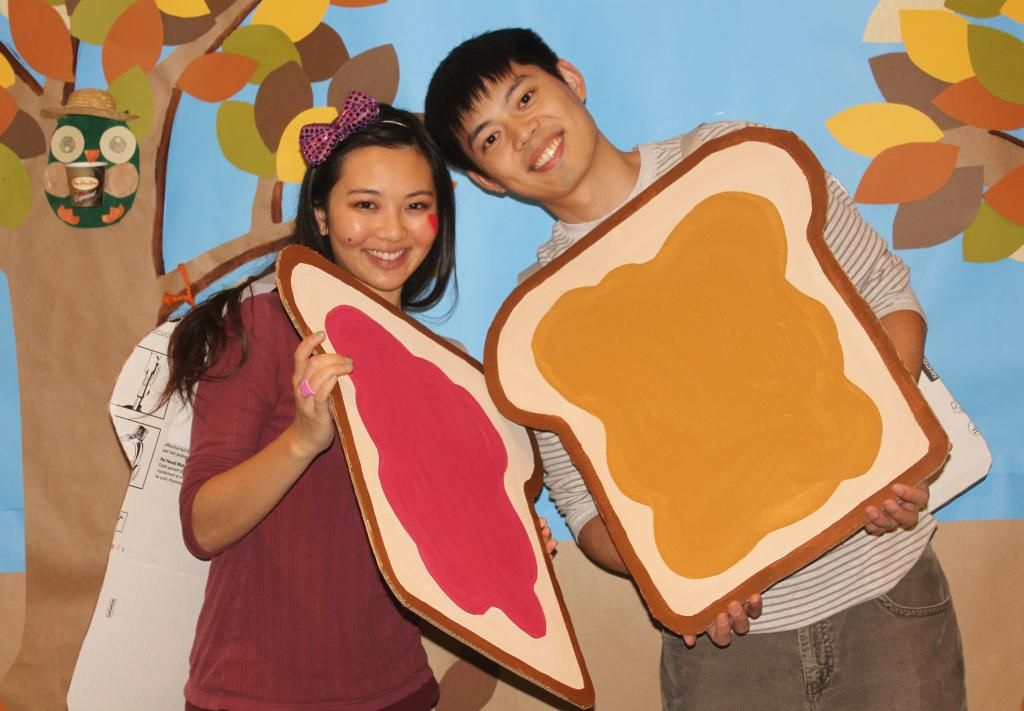 The kids at the event were really cute. Some little girls would shyly come up to me and ask if they could touch the jelly while active little boys would grab the piece of cardboard and try to take a bite out of my costume. Some kids would run up to us and read the words on the back, yell out "BETTER TOGETHER!" and then quickly run away. haha.
Another funny thing is that I got to the event first and Mr. Potatohead came an hour later. For that first hour, I was walking alone with the word

"BETTER"

on my back, and I had at least 4 people ask me if I had spelled

"BUTTER"

wrong (WOW, thank you for insulting my intelligence and my competence as a former English teacher). haha. I had to explain that my other half,

THE PEANUT BUTTER SLICE

was on his way and that he was supposed to complete the message. When he showed up, my costume FINALLY made sense, proving that we are indeed

Better Together.

hahaha.
=)