I am obsessed with
BURGERS.
So when I found some
red sneakers
for
$5,
I just got them even though I never wear sneakers, just so I could paint burgers on them. I think they'd look good with a
Ronald McDonald costume
wouldn't they? And don't ask me why I made a giant laminated paper burger. I just did.
(Okay actually, I made it to teach paragraph writing during my practicum. HAHA! Burgers make English more interesting in my opinion... for the students, and for me).
Anyway, does anyone have any ideas on how to "seal in the paint" on these shoes so it doesn't crack? I was just thinking of taking them to work and pouring acrylic varnish over the tops.
By the way, these pictures are from late August - back when the sunshine still graced us Vancouverites with a few rays here and there. Nowadays I'm getting served a daily dose of November chills with a side of hypothermia... but nothing a warm juicy burger can't fix. I now present to you...
my burger shoes!!!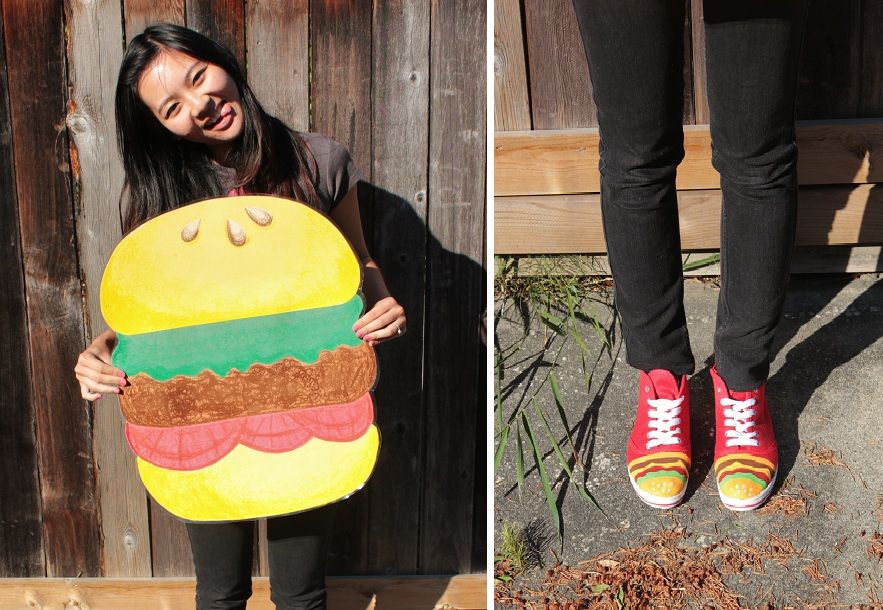 And here are some other random pictures of gifted burger paraphernalia!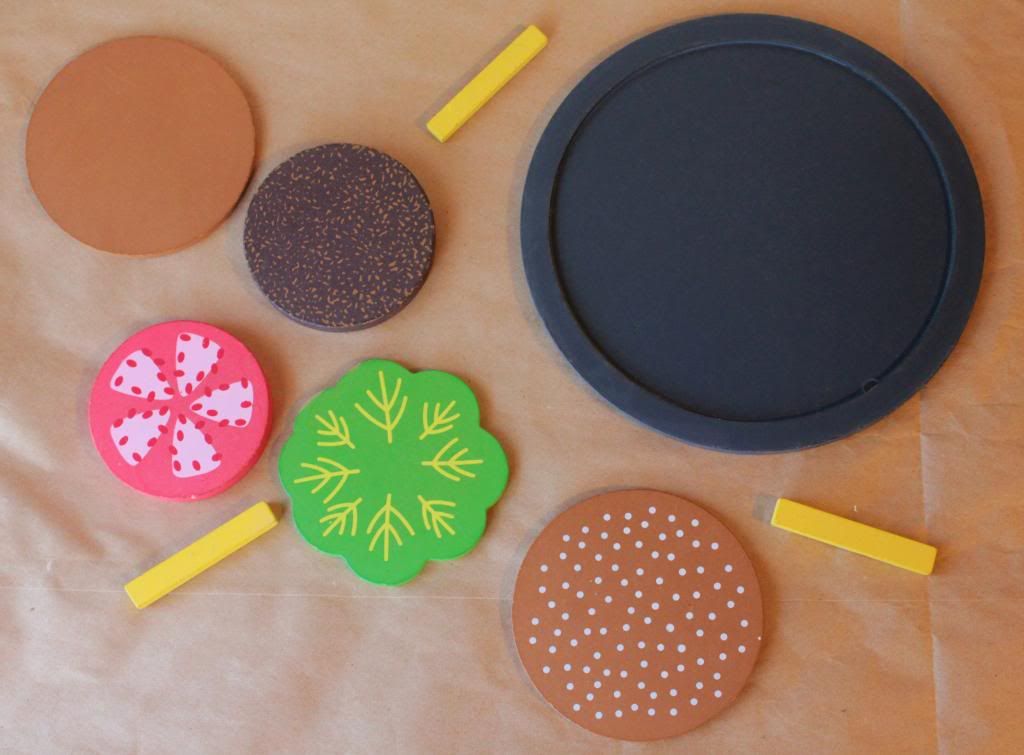 Seriously though, I should stop collecting burger things. Every time I look at my collection I get
HUNGRY.