I am still in the process of cleaning my room so this is not a new DIY. I stand by my word of not posting any new projects until I'm done cleaning. So this is an old one.
I had the honor of being a
Maid of Honor
last month for my friend Grace! We went to Portland for a bachelorette weekend of eating, shopping, and more shopping
(tax-free!)
. We all decided to get "custom shirts" for our trip so I painted these cotton T-shirts with
DecoArt Fabric Paint.
Grace wore hers on the first day of our trip along with a sparkly silver tiara, albeit reluctantly at first. But she was a good sport. ;)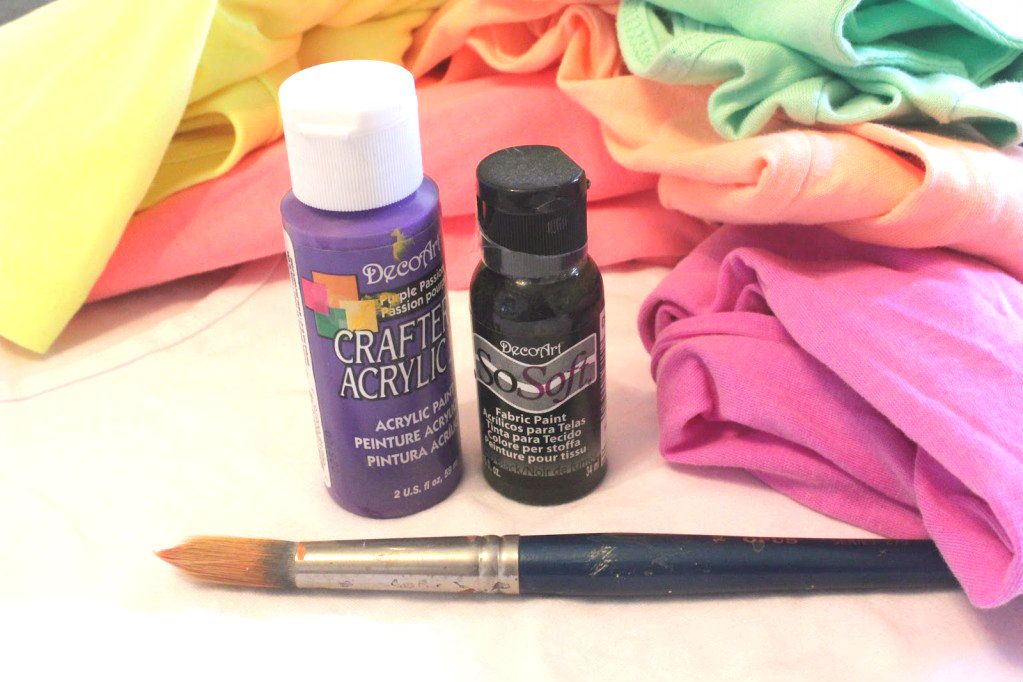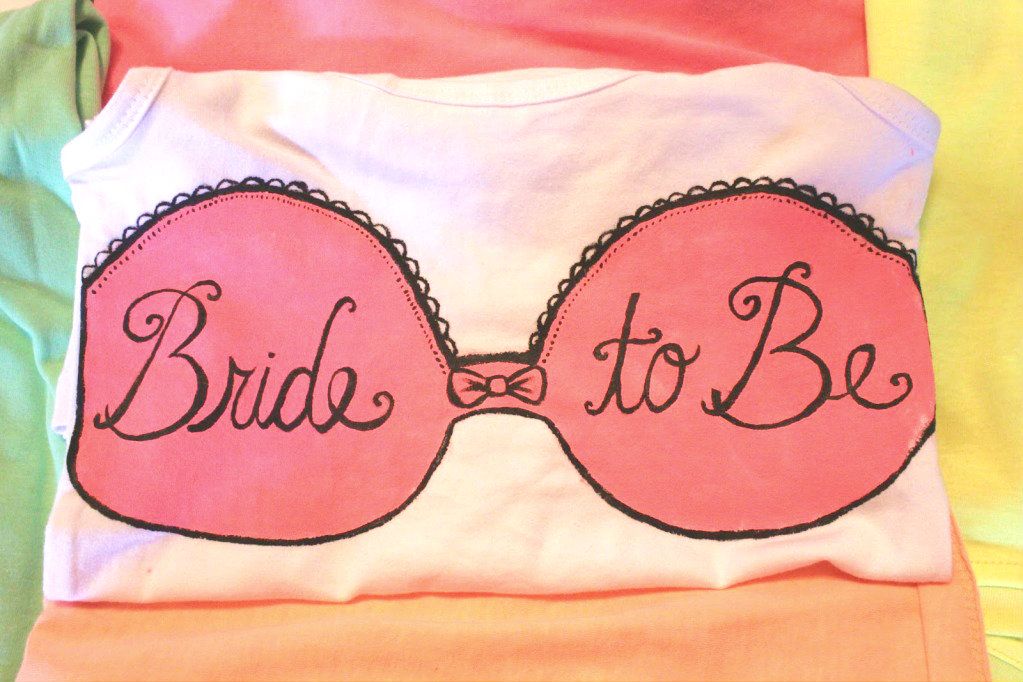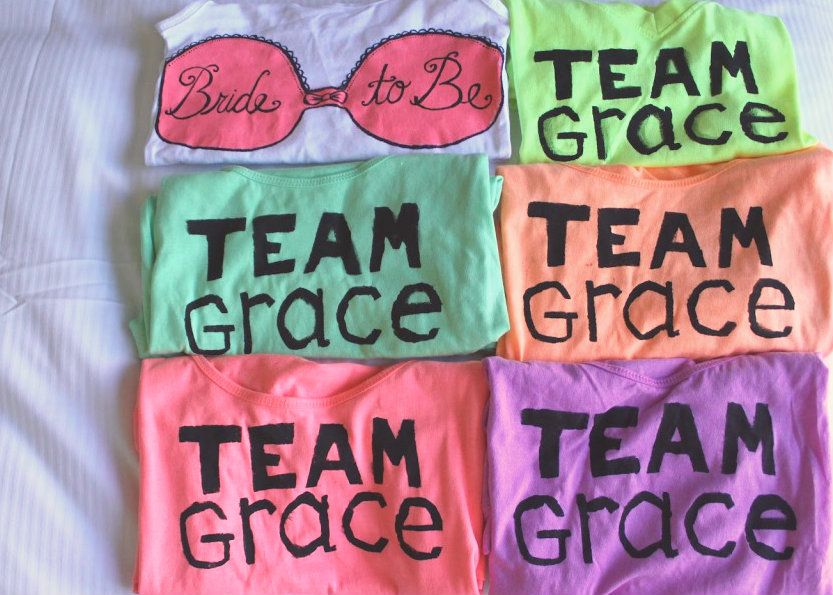 sidenote: I cut out a super flimsy paper stencil for the neon shirts just because I had to duplicate five of them. But I was super rushed so as you can see, the lines aren't as clean as the bride's shirt. As a note of caution when working with fabric paints - I've often made mistakes while painting and I find the best way to clean the stain is to immediately saturate the spot with dish detergent and run the area under hot water. Don't try to blot it!
Since these are pretty much "one-time-wear" shirts
(my orange Team Grace shirt is now used as sleepwear)
, it was definitely cheaper to make our own instead of buying generic ones online. Plus, these colourful neon shirts made for great pictures
(which shall not be disclosed due to their embarrassing nature).
Kidding... or am I?!?!