Thrift stores are the best place to find some unique accessories or antique jewelry for super cheap. This
gold bow brooch
cost 50 cents and adds a little bit of
vintage flair
to any outfit. It's pretty versatile since I've worn it clipped onto my jacket, pinned to shirt pockets, fastened to my brown leather bag, and as a hair decoration. I was thinking I could also take off the backing and glue it onto a belt buckle, or hang it from a chain and make it into a necklace. I'm all about re-using and rewearing the same items in different ways.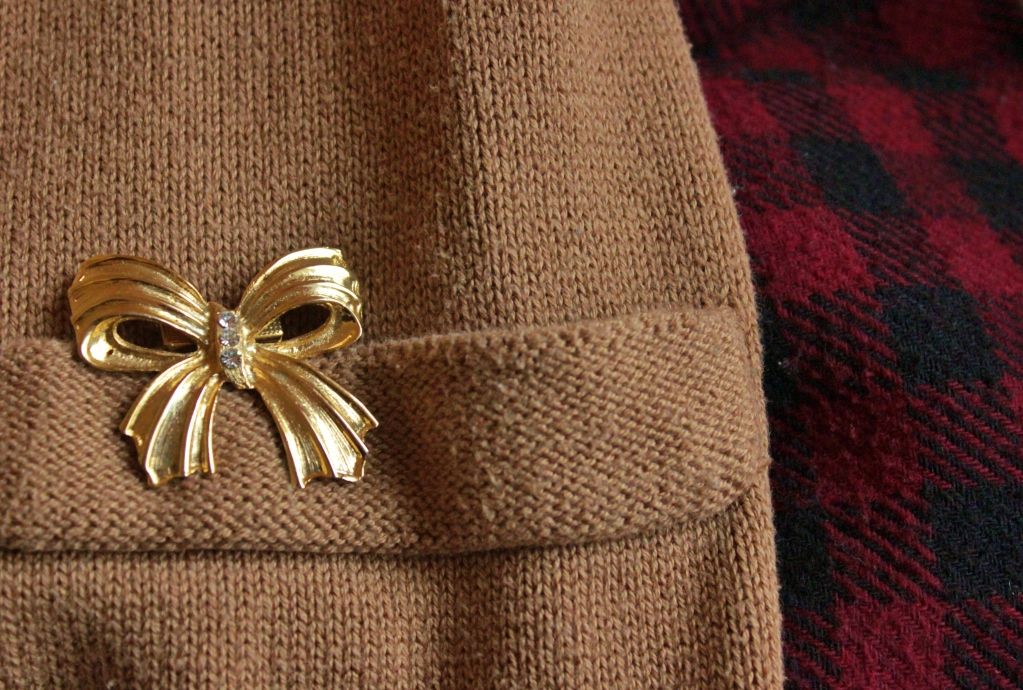 Oh and the white blouse and my brown
"creepy face bag"
(see the face?)
were also thrifted from long ago. Do you have a bow accessory, and if so, what's your favourite way to wear it? Here's some
gold bow inspiration
below! I especially love the black bowtie embellished with
gold safety pins.
That's an easy DIY - now all I need to do is find one of my DAD's old bowties... ;) hahaha.