When it comes to flowers, I really like the look of a few wildflowers placed in a simple white vase as opposed to ginormous bouquets and fancy flower arrangements. So I decided to try out this cheap and easy way to make white "porcelain" vases.
All you need is an empty glass bottle and white spray-paint. I used a white gloss spray-paint but you could also try a matte finish. After washing and cleaning the bottle, spray a couple coats of white paint on the bottle and voila! You're done!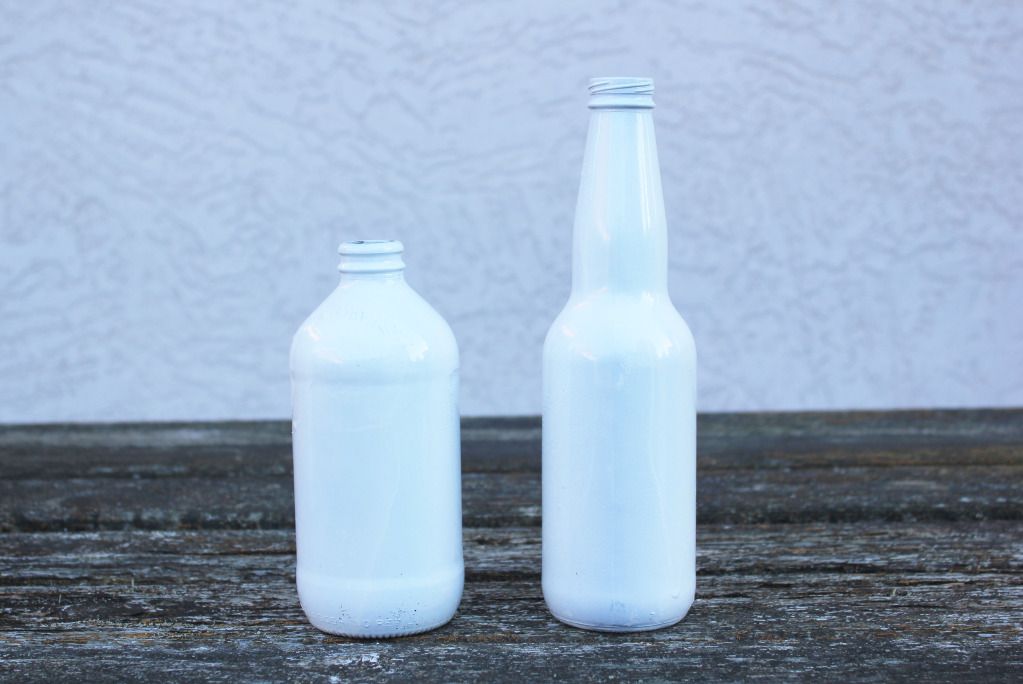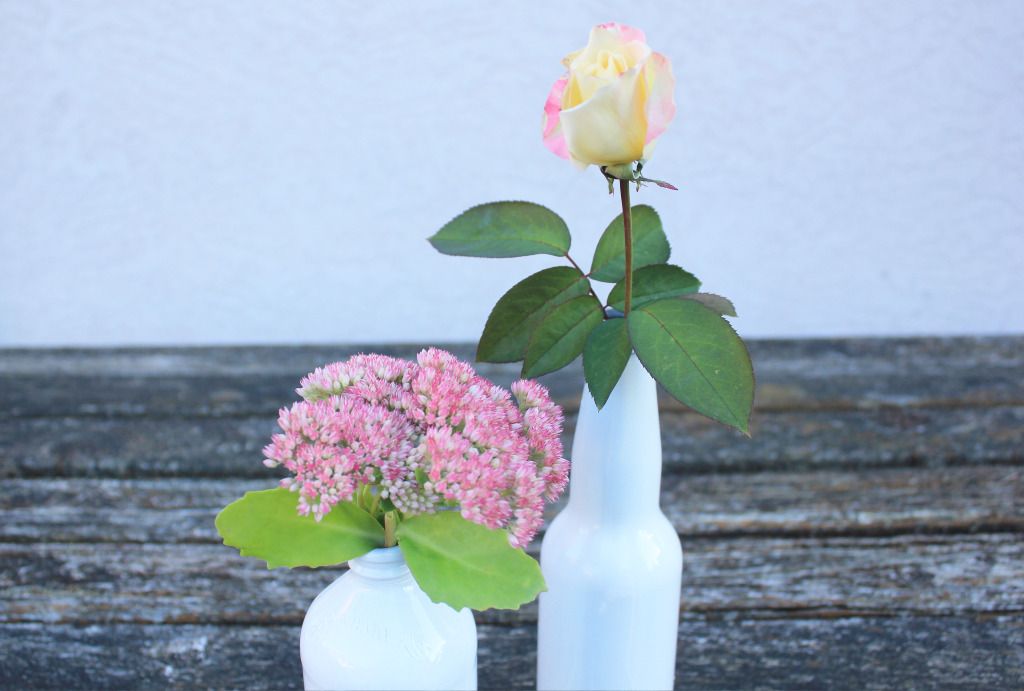 To be honest, I was thinking of using these as part of our wedding centrepieces next year, since it's pretty easy to ask all my friends for empty bottles and mass-paint them all in one go. But we're still deciding on the style of the wedding (probably because of me, the indecisive one! haha) so we'll see what we actually end up doing. I still wanted to try this DIY though and I think it turned out nicely.