Today's doodle is from a bookmark I drew for my students this past year. Yes, I was a high school teacher for a year in Hong Kong (crazy!!!). I found some extra bookmarks lying around inside my still-unpacked suitcases so I thought I'd show you all. The school system in Hong Kong is so different from the one here in Canada. In my Grade 7/8 classes, there were 40 kids in each class! FORTY hormone-filled kids all experiencing the start of that wonderful stage of life called Puberty. Anyway, to keep them all entertained and attentive, I would often draw cartoons or comics on the whiteboard and on all my worksheets. At the end of the year, I printed 400 copies of this bookmark and gave it out to all my students. Mine were just printed on blue & white marbled cardstock, but you could definitely use brighter colours or even patterned paper. Bookmarks are so easy to create and reproduce in mass quantities but it's still a nice gift that can definitely be personalized. Plus, it's useful (at least for people who read!).
Speaking of reading, I am currently re-reading The Hobbit. Yes... my obsession with Middle Earth continues.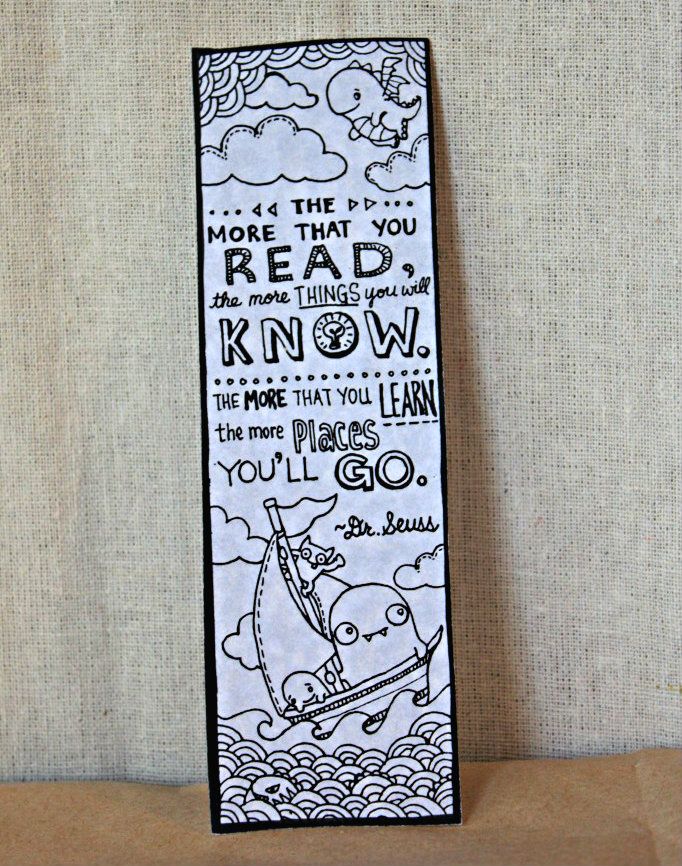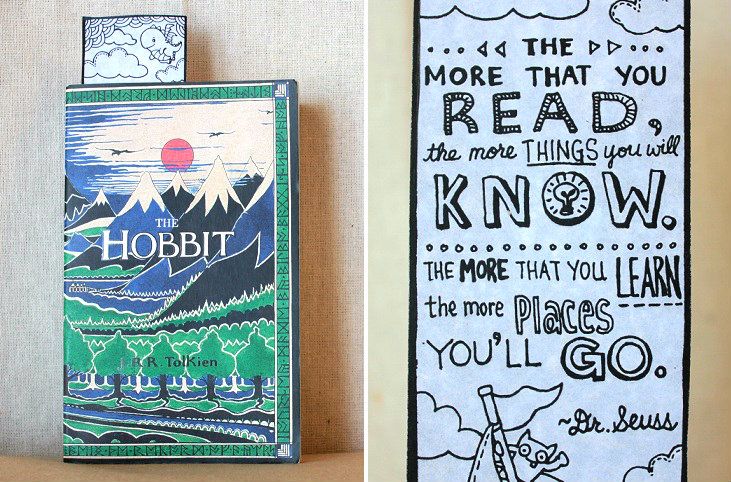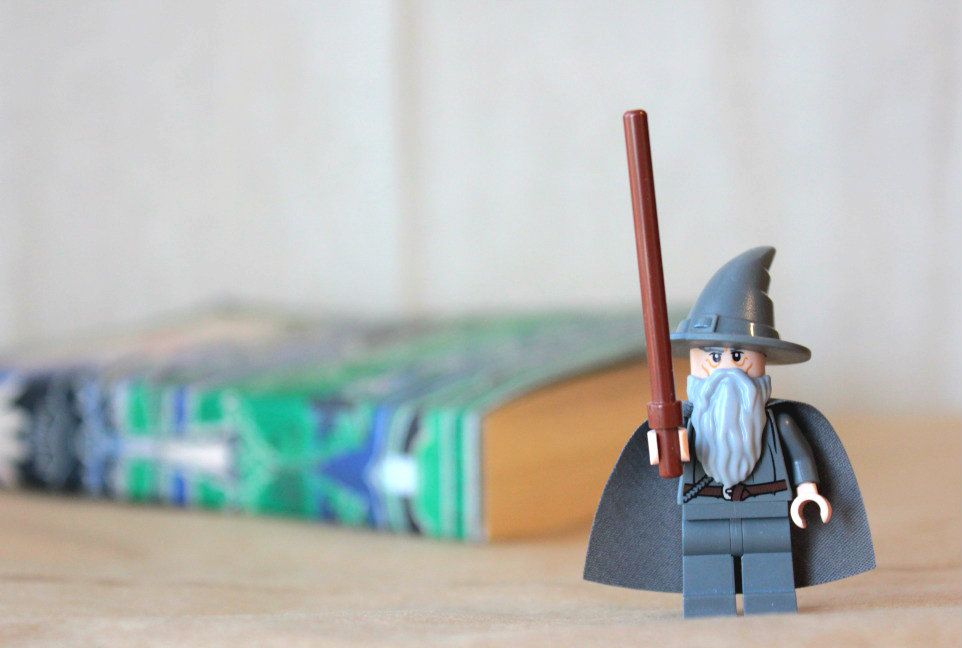 And in case you were wondering, yes, that is
Lego Gandalf
telling you to read more books.