Happy New Year everyone!!!
2012 was one of the most exciting years of my life to date - I traveled a whole lot, worked a whole lot, ATE a whole lot
(of McDonalds, sadly)
and generally kept life interesting with many
random adventures.
I also made many new friendships, and continued to strengthen old ones. For me, it was a good year and I hope 2013 continues to bring many new beginnings
(Mr. Potatohead and I are getting married this year!)
. Speaking of that, I'm so excited about our
engagement pictures
that we shot a few days ago. I'll be posting about that NEXT time.
But first, here are a few pictures from
January 1st
when Mr. Potatohead and I decided to kick off the year with some...
EXERCISE.
And...
(shocker!)
... it was actually my idea. haha. Coming from the girl who loves burgers, fries, and apple pies, this was quite out of the ordinary. But although I don't exercise on a regular basis
(or at all)
, I love camping, the outdoors, and extreme sports. In Grade 9 and 10 I went to a small school that focused on outdoor activities - I got to go camping, skiing, white water kayaking, sailing, scuba diving, windsurfing and a whole bunch of other fun things - and I realized I really missed those days. So this year, I decided to make an actual resolution of EXERCISING REGULARLY.
Dun Dun Dun...
for those of you who know me, this is a big challenge since exercise usually requires some sort of bribe like going for
ice-cream
afterwards.
Recently, I decided that I wanted to climb more trees, hike up more mountains, take up different forms of "fun" exercise, and do more outdoor activities. So on New Year's Eve, I turned to Mr. Potatohead and said,
"I want to go snowshoeing tomorrow".
So the next day, I put on my mom's dollar-store toque, and since I didn't own any ski pants that weren't full-on OVERALLS, NEON, and from the 90's, I wore....
jeans.
It was pretty sad
(as in pathetic)
because they got soaked all the way up my legs so that it actually looked like I had peed in my pants. Needless to say, I got a few odd glances... haha. But aside from that minor awkwardness, the day was
awesomely amazing!!! =)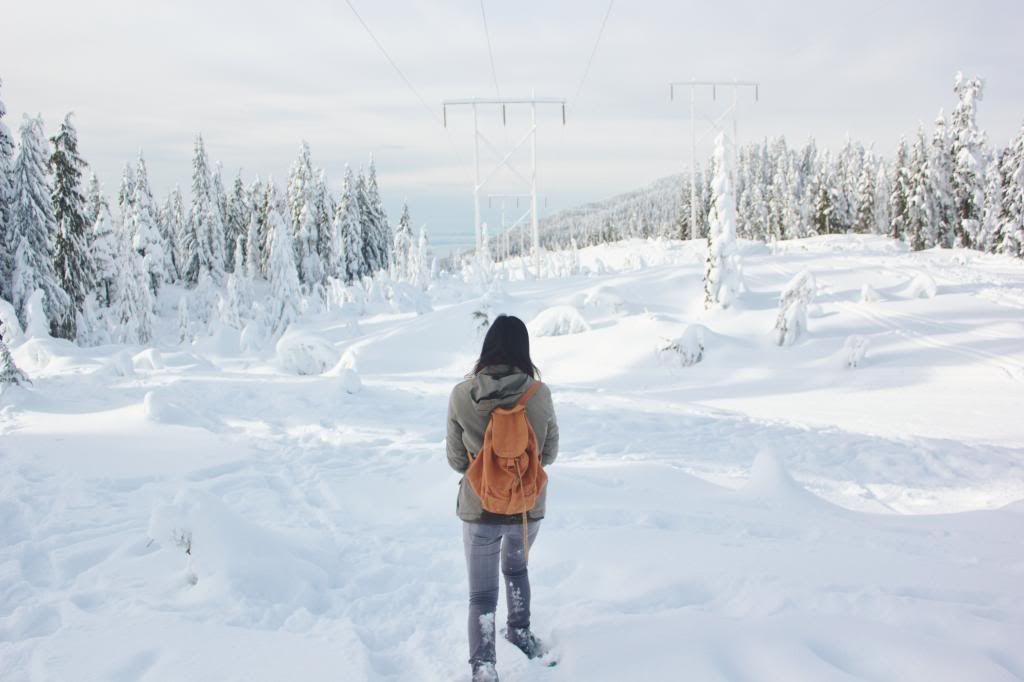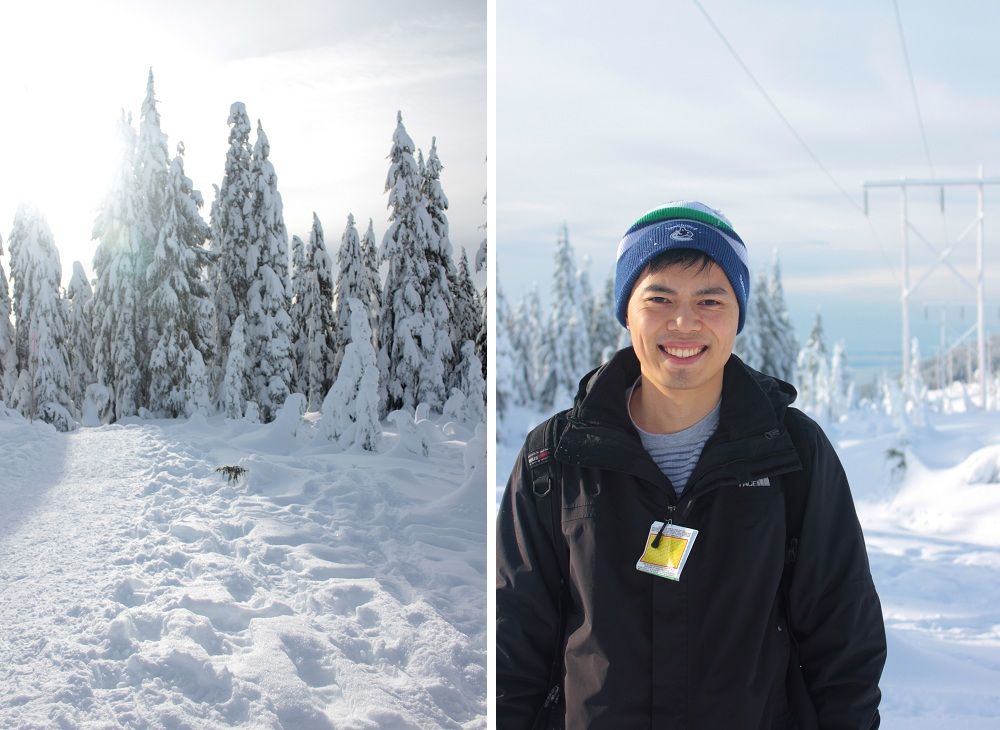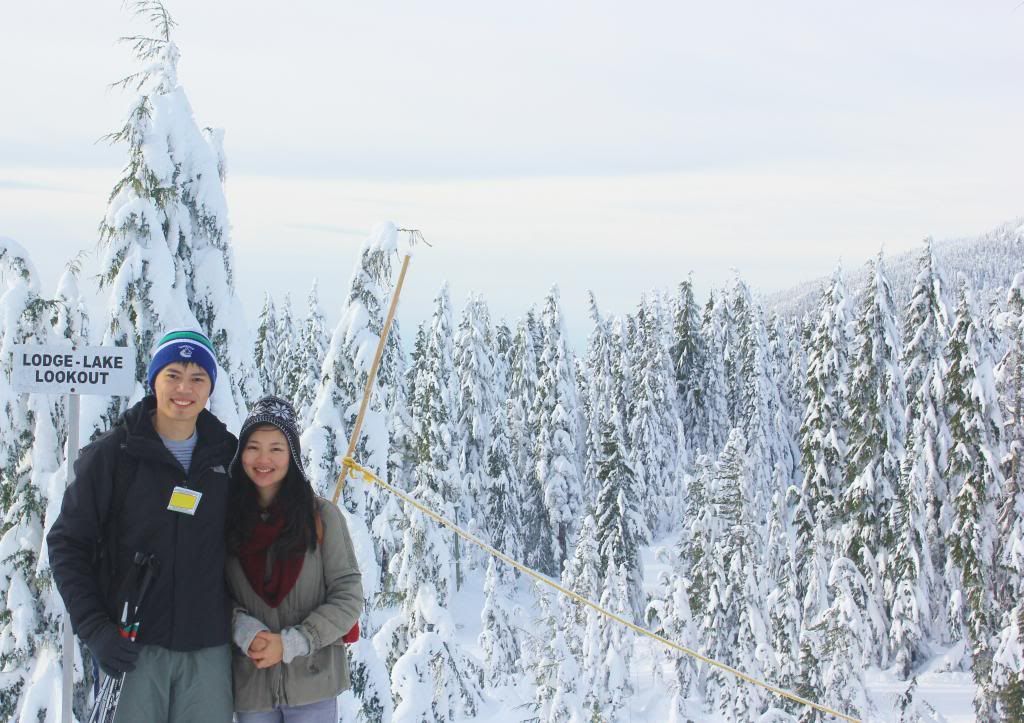 The Hollyburn Lodge (below) had the BEST hot chocolate ever!!!
Here I look like a poser but in reality I lost my balance and ended up on the ground with mangled legs.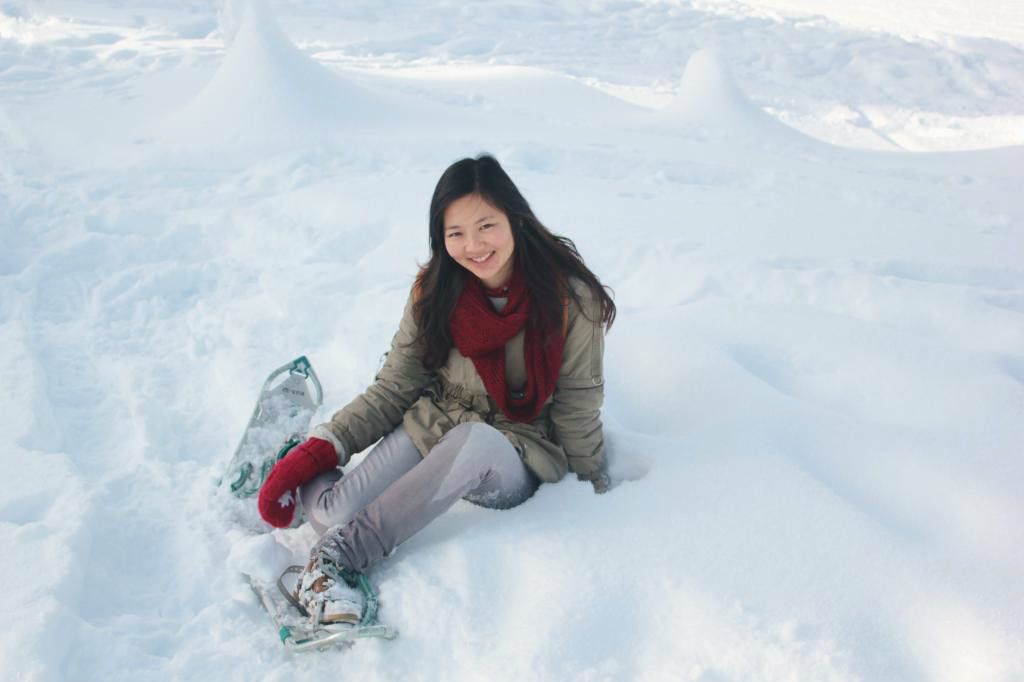 (below)... awkwardly wet pants!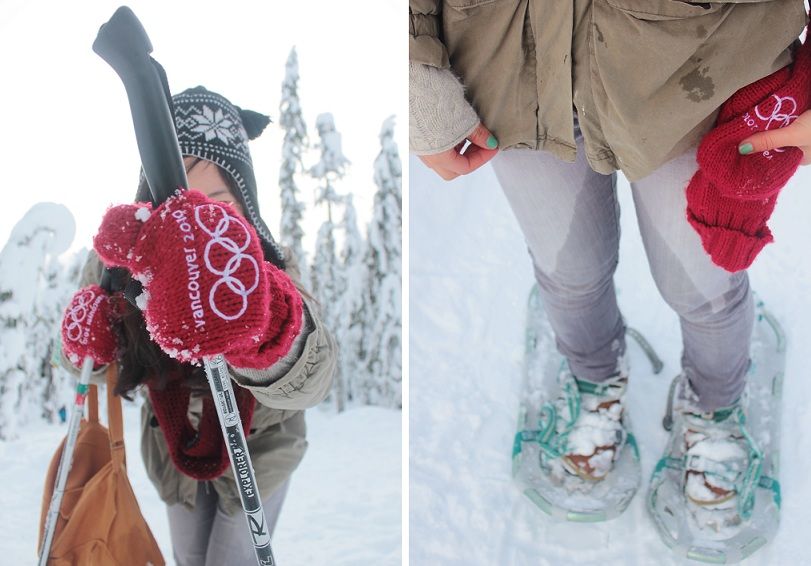 To all my overseas friends sweating away in tropical countries, this is what a
Canadian winter
looks like from the top of a snowy mountain. =) And below... this is about as Canadian as you can get: Exploring the outdoors in the freezing cold while wearing a Canucks toque and sporting red Olympic maple-leaf mittens haha.
Now all we need is that stereotypical igloo...
I know for a fact that I can't bring myself to go on treadmills or work out at a gym, but I think when exercise is made into some sort of fun outdoor activity, then I'm much more motivated to do it. So, let me know - will you join me in exercising more this year? Or, if you are already an avid athlete, what are some motivational tips that you have to keep yourself going? Hopefully this resolution lasts longer than a week. Haha.
Help keep me accountable!! =P